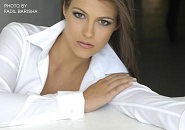 Chelsea, Miss USA 2005, President, Standout Productions
Student, Bachelor of Biblical Leadership
"Completing my Bachelor's Degree in Biblical Leadership at the American Leadership Institute & Seminary has been such a blessing. I am absolutely in love with all of my classes and enjoy the online course work. It challenges my critical thinking which makes me a better student and has given me a deeper understanding about my relationship with God. I am so thankful to Dr. Borek for establishing such an elite educational avenue for me to accomplish my dream of having a college degree."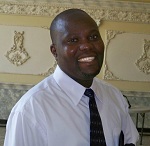 Komi
Alumni, Master of Divinity and Doctor of Ministry
"I am thankful for the opportunity to work on my M.Div. and D.Min. and at American Leadership Institute. The professors and course work are helping me grow spiritually and I am increasing my knowledge about the Bible, leadership, and many other subject areas. The professors are very personable, encouraging and knowledgeable."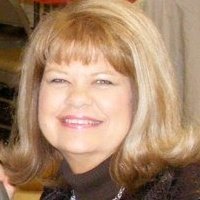 Patsy
Alumni, Bachelor of Biblical Leadership
"With sincere gratitude I wish to convey what a privilege it was to receive a Bachelor of Biblical Leadership degree at ALIS. This awesome opportunity provided an in-depth study of the Word of God alongside exposure to various Biblical leadership styles. Thus, serving in Women's Ministry I am able to incorporate, teach, and demonstrate many of these valuable insights I learned as a student.
I would highly recommend ALIS to anyone. The professional guidance and assistance I received challenged and equipped me to examine my leadership style and consistently move forward with a new personal and ministerial vision. It was well worth the time and effort."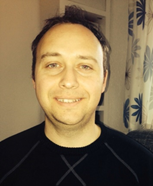 Daniel
Student, Leadership Certificate
"My position as an evangelist is to make Jesus known, through my life and through the preaching of God's Word to the youth, and then to make disciples. I work as a bus-driver, and I have the grace and the honor to tell others about the eternal salvation that was given freely by our Lord Jesus Christ, to everybody that believes in Him. It is not always an easy situation, because I do not know what kind of people I meet every day. I met some people who were against the Gospel.But my life was not the same before.
Through this Certificate I feel that I was growing spiritually and listening to the Word of God, my life was changed and I want to continue to learn from you Dr. Cocar. Now I have other desires for God and His work, but I put them before God and I ask Him to guide and show me a clear vision for the future. Until then, I want to be faithful in what God entrusted me. I want to proclaim the Gospel to every man in my city and make them disciples of God."
Jean
Student, Bachelor of Biblical Leadership
"I am thankful for the opportunity American Leadership Institute and Seminary has provided for me to complete my Bachelor of Biblical Leadership degree. I am taking my classes online, which is very convenient with my busy work schedule."
Fred
Alumni, Bachelor of Biblical Leadership
"American Leadership Institute and Seminary is providing me with the opportunity of accomplishing my goal of completing my bachelor's degree. The online courses allow me to work and complete my studies."